Youneek Media Group can give you an SEO upgrade tailored for your website.
Analysis of your Technology Infrastructure
Our SEO Upgrade starts with the analysing of your Technology Infrastructure, that includes all facets of your website and hosting.
Once Youneek Media Group review and modify the following determining factors, all Search Engines rankings will increase and visitors will convert for your business.
The main factors which affect your website's ranking and ultimately customer conversions are:
Valid clean code
High value link profile
Hosting / IP adress / URL
Location
Website loading speed
Sitemap structure (XML file)
robots.txt
Uptime vs. Downtime
How should I use Keywords?

Analysis of your Keywords
How much is a keyword worth to your website?
The usefulness of keyword analysis cannot be overstated. Keyword research can uncover change in customer demand, market influences, and produce a roadmap to the products, services, and content that web searchers are actively seeking.
Part of your SEO Upgrade will include analysing the keywords visitors type into search engines to buy your products.. However, our tools cannot show us directly how much value each search has for your business. To understand the value of a keyword, we need to understand your business's website, do analysis and compile implementation strategies, test and repeat.
Pay-Per-Click Advertising
Pay-Per-Click advertising is the most direct way to account for your advertising dollar. Customers see your wares when they're searching for them. You set a budget and only pay when a customer clicks to visits your site, or calls you directly. In other words, when your advertising is paying-off.  How much you budget for is up to you.  You can begin with a modest budget then adjust as you go according to monthly summaries identifying key data.
You could also include PPC as part of your SEO Upgrade where we target customers in particular regions with a set distance from your business.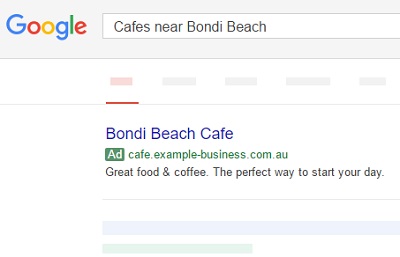 Google Analytics and your business
Tracking is crucial.  We set up detailed event tracking with Google Analytics and match your SEO goals with your business objectives. We offer 100% transparency with detailed reports to keep you up to date.
All SEO Upgrades will include access to this data.  It shows your traffic for all the keyword campaigns of your site, and suggestions of keywords you aren't using yet. You will know the most viewed pages and links and if visitors are being directing to the correct information. It will tell you how many new visitors you are getting and how many returning visitors are online.
We provide custom made Analysis Data reports for your business, which is interpreted and presented precisely so you are confident in knowing where and how we can improve your website.
The Importance of Analytics

Your SEO upgrade will include analysis and optimisation all of the following important technology components:
Contact us for an

obligation free quote